More To An LMS Than Its Price Tag
There's more to a Learning Management System (LMS) than its price tag. If you're not aware of the different expenses that come with buying and setting one up, the LMS that's the least expensive on paper can end up costing you the most. With the current economic climate increasing the pressure to optimize costs, the importance of choosing the right LMS is paramount.
From tangible expenses like subscriptions and installation fees to intangibles like time and emotional costs (yes, that's a thing), investing in an LMS can be a complicated process, especially when it comes to quantifying the true cost of ownership.
A major part of choosing an LMS is understanding the actual cost of implementing it. You'll be better equipped to pick the best LMS for your organization by considering both the obvious and the often overlooked costs.
Unpacking LMS Pricing Structures
Not all LMSs are priced the same, and each pricing model has its own set of benefits and drawbacks. For example, a free option may sound great for your budget, but do you have the development and administrative resources to manage a free tool? Each pricing structure has hidden costs that will influence your LMS's bottom-line price.
Subscription-Based Pricing
In today's market, subscriptions (or recurring licenses) are one of the most popular LMS types. This model is the best option for many companies because pricing is transparent and easy to calculate. Plus, upgrades and support are usually included, so there are no big surprises after the fact.
This pricing model works best for organizations with a changing or growing number of users who need the flexibility to scale up or down as needed or don't have the budget to make a significant upfront investment.
Pros of subscription-based pricing:
Low up-front cost
Continual access to support
Scale up or down as needed
Only pay for what you actually use
Access to the latest updates and features
Cons of subscription-based pricing:
Recurring fee for as long as you use the LMS
Potential for costs to increase as usage grows
Customization options may be limited
Perpetual License Pricing
With a perpetual license, you pay a one-time fee for the software and own it for life. This pricing structure works best for organizations with stable users and a budget to make a large upfront investment.
Pros of perpetual LMS licensing:
No ongoing costs
The software is yours for life
Complete control over customizations
Cons of perpetual LMS licensing:
Upfront costs are higher than subscription-based pricing
You may have to purchase seats for non-registered users
Updating software is your responsibility
Changing needs may require a new LMS purchase
Pay-As-You-Go Pricing
Pay-as-you-go LMS pricing models let you pay for what you use when you use it. Instead of paying a flat fee or a recurring subscription, you only pay for the specific features or services you need when you need them.
This model has become less popular over recent years because subscription pricing is generally less risky. If your organization only plans to do sporadic training, the pay-as-you-go model may work for you.
Pros of pay-as-you-go pricing:
Pay only for what you use
Add features as needed
Cons of pay-as-you-go pricing:
Overspending is a real danger
May end up being more expensive than other pricing models
Limited features unless you pay more for upgrades
Upgrading may be difficult or expensive
Open-Source (Free) Learning Management Systems
An open-source LMS has its source code available for free and can be modified without restrictions. You'll still need to invest in setup, programming, and maintenance, even though the LMS is free.
Choosing an open-source LMS can be a "roll of the dice" since it can cost you more in terms of time and effort. But it might be worth considering if you don't have a budget and are looking for an LMS with no upfront costs.
Pros of an open-source LMS:
Free
Freedom to make custom modifications
No recurring fees
Cons of an open-source LMS:
Requires technical expertise
No support options
Risk of bugs and security vulnerabilities if not properly maintained
The Non-Monetary Costs Of An LMS
Investing in an LMS involves more than just money. There are non-monetary costs, like time, energy, and resources, which are often overlooked. When you add up these factors, you'll be able to make a more informed decision by maximizing your spending power.
Customizing An LMS Takes Time
When you purchase an LMS, you may need to modify it to fit your needs. Customizing a learning platform can take a lot of time and resources, especially if you have unique requirements. Tasks like adjusting the look and feel of the platform or adding custom integrations can take anywhere from weeks to months, diverting valuable time away from other projects and priorities.
For instance, let's say you have a specialized learning program that requires specific assessments, certifications, and evaluations. Customizing your LMS to support this program may take significant effort, especially if you need to integrate it with other systems. These customizations likely require attention from your IT department, who may already have a full plate—potentially delaying other important projects.
Data Migration Is Taxing On Your Internal Teams
Moving all your old data and learning content over to a new LMS is time-consuming and can quickly become a headache for your entire team. If you have to move your content manually, you have a greater risk of producing errors that will further slow your team down.
Imagine your organization has been using an outdated LMS for years, and now you're ready to switch to a new one. Your old system has hundreds of courses, and you need to move them to the new one. If you have to do this manually, your team could spend weeks, if not months, on data migration alone. If mistakes are made during the migration process, it could lead to incorrect or missing data in your new LMS, resulting in less effective training.
Onboarding Learners To Your LMS Takes Time
Onboarding your users onto a new LMS doesn't happen overnight, especially if you have a lot of employees. You'll need to allocate time and resources to register and enroll learners, conduct training sessions, or build new courses to be sure everyone is comfortable using the new system.
To illustrate, let's do some quick math. If a company has 1000 employees and an LMS onboarding session takes an hour, that's 1000 hours, or 25 work days, just for onboarding learners to the new LMS. That's a lot of time to invest, so planning ahead could help you avoid a dip in company-wide employee productivity.
Make Your LMS Search Smoother With A Pre-Shopping List
Rather than kicking the tires on a new Learning Management System, you'll want to gather relevant information and have it ready when you start your search. By doing this advanced prep, you'll save time and be better equipped to find an LMS with features that best support your organization's learning goals.
Know your customization needs. If you need specific LMS features or customizations like advanced reporting or integration with third-party software, you may need to allocate extra time for custom development. Software that allows for extensive customization may come with a higher cost, so be sure to factor that into your budget.
Calculate how many LMS users you'll have. Your costs may go up or down depending on how many users you add to your LMS. Make sure to factor in organizational growth so you'll have the budget for more seats when you need them.
Have a budget in mind. Even an estimated budget can help you narrow your options and find an LMS that fits your financial constraints. Be realistic and remember to incorporate long-term costs, like ongoing maintenance and upgrades.
Determine your integration needs. Make a list of the software and tools you want to integrate with your new LMS, noting any externally hosted courses. Some platforms, like 360Learning, allow users to add courses from external providers for free in their pricing, while others can charge extra for this feature.
Identify any privacy, security, or regulatory requirements. Get a clear understanding of your data privacy and security needs, as well as industry regulations. Knowing this beforehand will help you pick an LMS that keeps your organization compliant. 360Learning, for example, fully complies with GDPR.
Outline your preferred training methods. Consider how you want to deliver your courses before choosing an LMS. For example, do you need offline access for learners who may not have a stable internet connection? Or an option like the 360Learning app for on-the-go learners?
Selecting The Right LMS Is The First Step
Finding the perfect LMS isn't the end of the story. If you want your employees to use your learning platform to its full potential, they need to be trained to do so and continuously engaged and motivated to participate in ongoing L&D initiatives.
To boost company-wide performance with the right LMS, we suggest taking a bottom-up approach to learning and development, which puts your learners in the driver's seat. When you combine collaborative learning with the right LMS, you can create a dynamic learning culture in which your employees can take ownership of their professional development by contributing and learning from each other. That's where real growth and innovation happens.
If you're ready to take the next step in investing in an LMS, explore our transparent price plans or get in touch with our team for a personalized demo.
Additional Resources: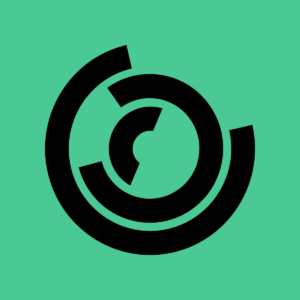 360Learning
360Learning is the learning platform powered by collaborative learning. Upskill from within to accelerate internal mobility and deliver relevant training at scale with our easy-to-use, award-winning authoring tool.
Originally published at 360learning.com.